Message from PCA's President on the Covid-19 Impact in Pennsylvania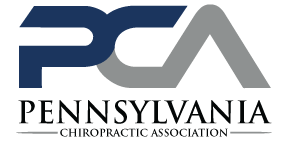 Message from PCA's President on the Coronavirus Impact in Pennsylvania
March 16, 2020
PCA is aware of the steady growth of the coronavirus here in the Keystone State and the concerns about what the short-term future holds for DCs, their patients and their staffs.
PCA will do its best to keep you informed, but it is imperative that each doctor stays thoroughly (and accurately) informed about the COVID-19 situation here in Pennsylvania.
Following are several important resource links that we urge you to check at least twice daily:
PA Department of Human Services
https://www.dhs.pa.gov/providers/Providers/Pages/Coronavirus-2020.aspx
PA Department of Health
https://www.media.pa.gov/Pages/Health-Details.aspx?newsid=740
General Information on Coronavirus (COVID-19)
https://www.cdc.gov/coronavirus/2019-ncov/index.html
Healthcare Professionals:
https://www.cdc.gov/coronavirus/2019-ncov/hcp/index.html
Businesses:
https://www.cdc.gov/coronavirus/2019-ncov/specific-groups/guidance-business-response.html?CDC_AA_refVal=https%3A%2F%2Fwww.cdc.gov%2Fcoronavirus%2F2019-ncov%2Fguidance-business-response.html
Pennsylvania, like our neighboring states, is obviously not immune to the impact of the coronavirus on our doctors, staffs, patients and neighbors. It is vitally important that we work with the facts on coronavirus, not the rumors and exaggerations that seem to abound at this time.
Stay informed, be prepared and as importantly, stay calm and focused.
Alison M. Benedetto, DC
PCA President