2022 License Renewal - Due by August 31, 2022
If you are still in need of CE credits or Act 31 make sure to check out PCA's Education Courses & Events in the Education tab.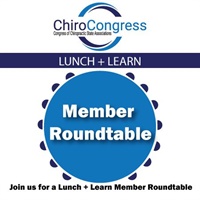 Anti-Discrimination – Is achieving Pay Parity possible and what steps do we need to take to get there?
Dr. Rachel Wendt, DC, ChiroCongress Executive Director at Large moderates a discussion between attendees and WA State Executive of Legislation & Policy, Lori Grassi, regarding insurance anti-discrimination and chiropractic fair payment. Topics that will be discussed:
Every Category of Provider" allowed to treat covered conditions, a WA State experience leading to federal policy change

Bipartisan Congressional Reps and Senators and International Healthcare Policy Consortium built 2706 language from WA State law

Rule-making and examples of discrimination – benefit limits, payment, direct access/referral requirement

Explaining which health plans are impacted – state regulated plans

Pay parity – one state's experience. Start with state experience (WA)

Important to engage!

Q&A
NOTE, click on the below link then click on "handouts:"
https://catalog.chirocongress.org/item/lunch-learn-member-roundtable-antidiscrimination-achieving-pay-parity-steps-need-to-there-105679#tabDescription
FAQS About Consolidated
Appropriations Act, 2021
Implementation – Good Faith Estimates
(GFE) for Uninsured (or Self-Pay)
Individuals – PART 2
Discrimination By Health Insurers Against Chiropractors?
Section 2706 of the Affordable Care Act.
Health providers anti-discrimination enforcement rules.
Has anyone experienced chiropractic discrimination by Pennsylvania insurers? PCA is asking this important question so that YOU can report such discrimination to the ACA. The ACA will take your examples and include in their anti-discrimination advocacy to the HHS, CMS, etc.
Please outline examples of anti-discrimination violations you have experienced and send to the ACA: https://www.acatoday.org/advocacy/competitive-health-insurance-reform-act/
2022_WCRI_Annual_Report is now available. The report takes a comprehensive look at all of the Institute's activities in 2021, from the studies that were published to how that research was used by policymakers and other stakeholders.
In his annual letter, CEO and President John Ruser said that WCRI published various studies in 2021 that looked at the impact of COVID-19 on the workers' compensation system, and that WCRI was well-positioned and prepared to continue studying the impact of the pandemic, as well as other factors influencing workers' compensation systems. 
"Our benchmarking studies have begun to capture the impact of the virus on state workers' compensation systems and future editions will show us the full impact," said Ruser. "In other future work, we will track long-COVID-19 claims, changes in how medical care is delivered, and how claims are affected by labor market disruptions and changes in the way we work." 
The following is among the information included in the report:
·    Abstracts of select studies
·    Where the research was used and shared
·    Corporate social responsibility examples
·    Impact of social media
·    Number of media mentions
·    Interviews with WCRI members
·    List of members and supporters
PCA Wins Battle to Cut DC DEP X-Ray Fees in Half!
The PCA has been in a coordinated effort to change the classification of how Chiropractic Imaging x-ray tubes are licensed, registered and most importantly CHARGED to you, the average DC in practice. The PCA set about by creating a Radiological ask force, and it began by placing DC's inThis effort has been lead by PCA Central Director Victor Rizzo, DC and today the PCA can announce a SOLID VICTORY!
key roles in government agencies and departments. 
After petitioning the DEP Bureau of Radiation and Protection for SEVEN YEARS to reduce the annual fees that Chiropractors pay to register their x-ray tubes, Dr Victor J. Rizzo has informed the PCA that he has been able to lower the annual combined administration and singe tube fee from $400 per year to $195 per year effective in 2023 or 2024, depending on the regulatory process approvals.
The PCA was able to accomplish this by showing that Chiropractors should not pay the same fee that hospitals, orthopedic offices, free standing x-ray centers, etc. pay based on the significantly lower volume use of x-ray in Chiropractic facilities than those larger facilities. PCA Central Region Director Vic Rizzo was able to put Chiropractors in line with dentists, podiatrists and veterinarians who pay a much lower annual fee. The PCA for over a decade has felt we were wrongly discriminated against when Chiropractors were singularly placed in a category outside those other provider types that use a similar level of imaging.
Chiropractors have been paying the $350 annual administration fee plus $50 per tube fee or $400 per year for a long time in the classification of "Other Facilities". These fees were to go up for ALL CHIRORPACTORS to $455 admin fee plus $65 tube fee or $520 per year for Other Facilities in 2023 or 2024 depending on regulatory process. This jump in annual registration fees would have been problematic for the chiropractic profession and we are grateful the he was able to convince DEP to pull chiropractors out of this bracket and into a more equitable fee group. The PCA therefore saved every single DC office, members and non-members, $325 per year! This means in two years $650! Your Dues for 2023 were just paid for through this effort with a $50 profit to your clinic!
Dr. Rizzo is the chiropractic representative for Pennsylvania in RPAC (Radiation and Protection Advisory Committee), which is a committee in the DEP Bureau of Radiation Protection. He teaches the required Radiation Protection seminar for DC's in Pennsylvania and hopes to have a virtual 4 hour CE course later this summer.
Dr. Rizzo also in his efforts just recently exempted Chiropractic Assistants who took the ACCRT exam from having to become licensed under HB1811 which would have added another massive administrative, staffing and financial burden to all of your offices!
Just one victory for the PCA and for the 4000 Chiropractors in the Commonwealth we advocate for, protect and defend 24/7/365. Who do you know that is not a member? Share this with them, and tell them how important it is to be a member. Where would you be without the PCA on your side? Thank you to all the members of the PCA Radiological Working Group and especially to Dr. Rizzo who volunteers his time to serve his profession!
You Asked About a Highmark Glitch? YOUR PCA Responded!
In the past 2 weeks, PCA was advised by members of a glitch in the Highmark's newly implemented tiering system. Because PCA has created a professional rapport with Highmark (not always getting what we want, though), PCA EVP Ed Nielsen received this response from Highmark this morning:
"Ed- Sorry or the delay in responding.  It was just brought to my attention that the tiering status for some providers was not updated correctly for the 1/1/22 changes.  I am working with our internal departments to fix the situation as soon as possible.  I have let them know that this is a priority issue and needs to be corrected immediately. 

I apologize for the error but I am hoping to have it fixed very soon."
PCA will advise members when Highmark's tiering issue has been resolved, but PLEASE keep us updated on the resolution of this problem. Thank you.
What Professional Association Works Tirelessly for YOU, your practice and patients? Only PCA!
2022 ICD-10-CM Updates Effective October 1, 2021
Provided as a courtesy of the PCA
The 2022 ICD-10-CM files below contain information on the ICD-10-CM updates for FY 2022. These 2022 ICD-10-CM codes are to be used for discharges occurring from October 1, 2021 through September 30, 2022 and for patient encounters occurring from October 1, 2021 through September 30, 2022.
This year's coding updates that will affect chiropractic claims are listed below:
M54.5 Low back pain. Loin pain and Lumbago NOS have been deleted from the description
New Code: M54.50 Low back pain, unspecified. This includes Loin pain and Lumbago NOS.
New Code: M54.51 Vertebrogenic low back pain, Low back vertebral endplate pain
New Code: M54.59 Other low back pain
M54.8 Other dorsalgia. Revise low back pain (M54.5) to low back pain (M54.5-)
G44.86  Cervicogenic cephalgia  (Code also the associated cervical spine condition, if known. Cervicogenic cephalgia is a secondary code.
Click Here for Full Document Downloads from CMS
*Be sure to send out all your billing up to September 30 due to the updated ICD10 codes above that go into effect on October 1*

PCA General Counsel Jason Martin prepared a summary exclusively for PCA members of Frequently Asked Questions (FAQ) for the No Surprises Act. Attorney Martin also included the required Notice and a sample of a Good Faith Estimate. Click the graphic above to download the No Surprises Act FAQ it now!
*You must be signed in to your PCA Member account in order to download

Highmark EFT Bulletins
PCA MEMBERS!IMPORTANT INFO: Highmark Claim Payment (EFT) Bulletins
Highmark will be using PNC Healthcare, powered by ECHO Health for electronic payment of claims.  The transition will occur on February 14, 2022. 
Click Here to Read More
*You Must Be Logged In To Download*
Want Chiropractic Change in PA?!
Contact Your Senators Now & Stop Waiting for Others to Act on Your Behalf!
Download the Poster – Print & Display in YOUR Office. Contact YOUR Senators and Representatives NOW…it's YOUR Future!
Ask Patients to Scan Code (using the camera app on their smart phone). 
Ask them to send messages for BOTH HR2654 and S4042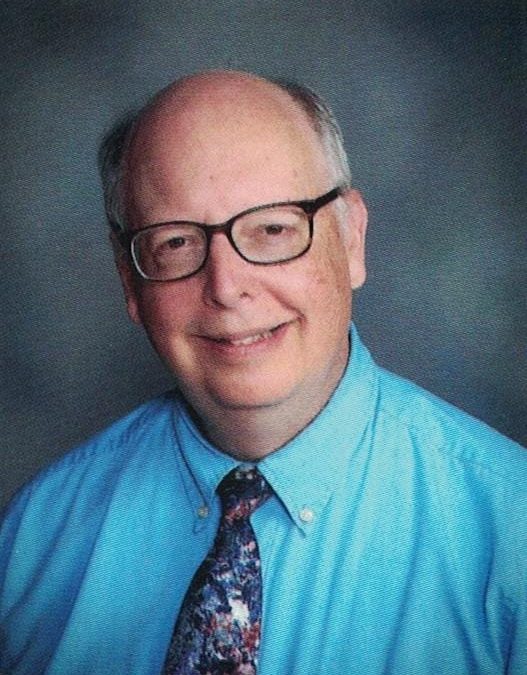 Obituary Dr. J. Gerard (Jerry) Halloran passed away at the age of 66, surrounded by his family at Thomas Jefferson University Hospital on July 23, 2022. He was preceded in death by his father,...
read more
Join Your PCA Team Today!
What Professional Association Works Tirelessly for YOU, Your Practice and Your Patients?
Only the Pennsylvania Chiropractic Association!